Watch Latest Episode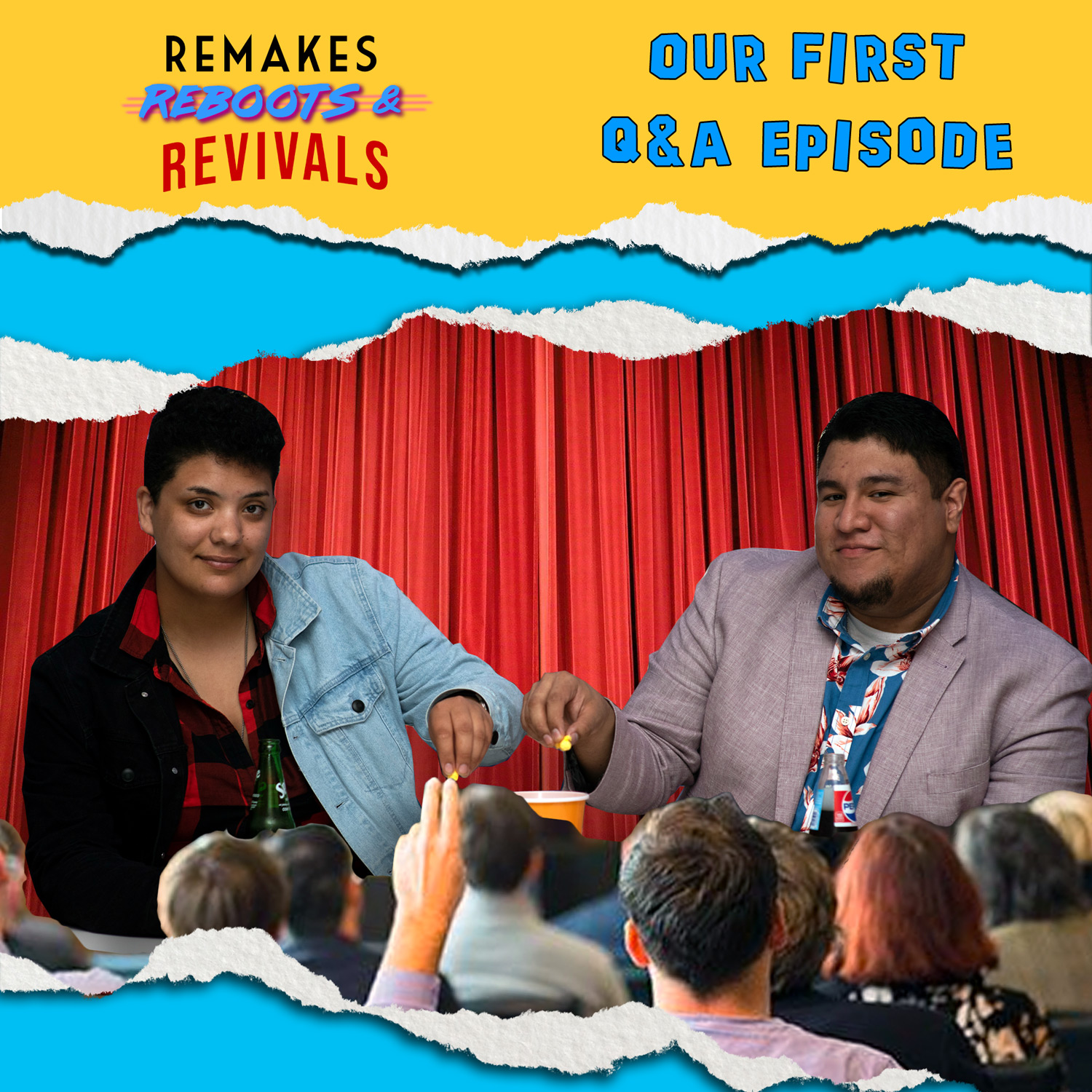 Our 1st Q&A Episode! We Answer Your Emails, Messages and Voicemails!
Here at Remakes Reboots and Revivals, we encourage our listeners to reach out- and they did! This week, Nicole and Rolando spend an entire episode answering all the various emails, messages and voicemails we've received that we wanted to directly address "on the air"! Tune in and keep reaching out!
CONTACT US:
We are happy to announce that Remakes, Reboots and Revivals has a phone number and we want to hear from you.
CALL US & LEAVE A VOICEMAIL: ‪(862) 248-2326
We want to hear from you. Reactions. Clapbacks. Responses. We might just play it on the show.
FOLLOW US:
Be sure to follow us on social media for news, polls, and fun behind the scenes content.
FACEBOOK: facebook.com/remakesrebootsrevivals
INSTAGRAM: instagram.com/remakesrebootsrevivals
YOUTUBE: https://www.youtube.com/channel/UCEw7r_fZuVfxLNo3uEwlPJQ
And we always want to hear from you! Email us at remakesrebootsrevivals@gmail.com